The General Director of the League participated in the 26th meeting of the NATO-Ukraine Joint Working Group on Defense and Technical Cooperation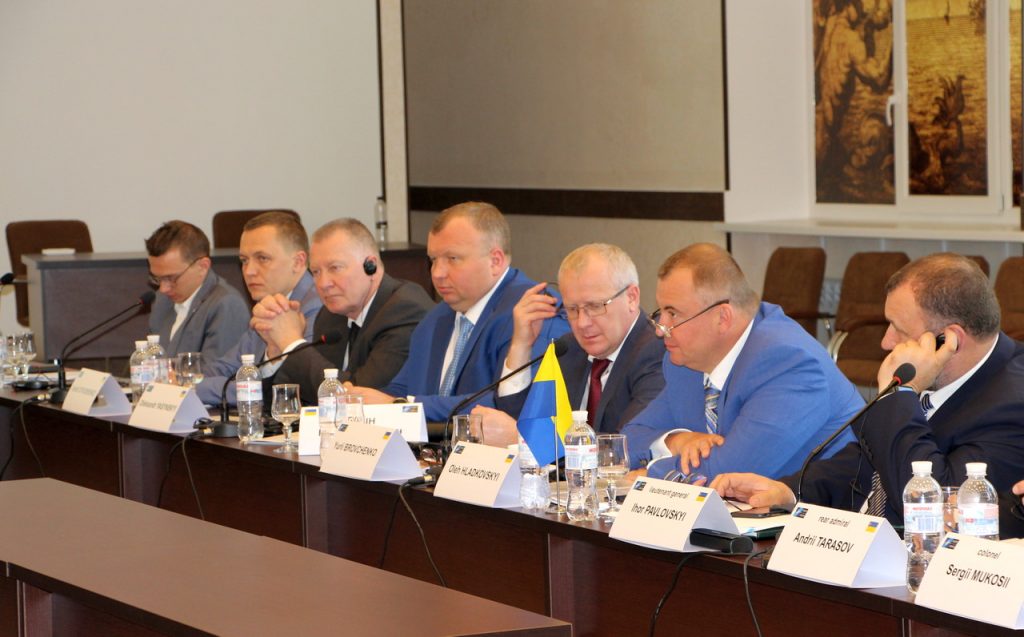 On May 23-24, 2018, in Odessa, at the invitation of the Ministry of Defense of Ukraine, the General Director of the League Oleksandr Yasinsky, as part of the delegation of Ukraine, took part in the events, in accordance with the program of the visit to Ukraine of the NATO Delegation headed by Assistant Secretary General of NATO for Defense Investments Camille Grande.
In particular, on May 23, 2018, at the National University of "Odessa Maritime Academy", during the regular 26th meeting of the NATO-Ukraine Joint Defense and Technical Cooperation Working Group, Alexander Yasinsky presented the League to the Allies and presented a report highlighting the role and the place of the private defense sector in the domestic defense industry, noted the problematic issues that need to be addressed and outlined the prospects for cooperation between private producers and Allies.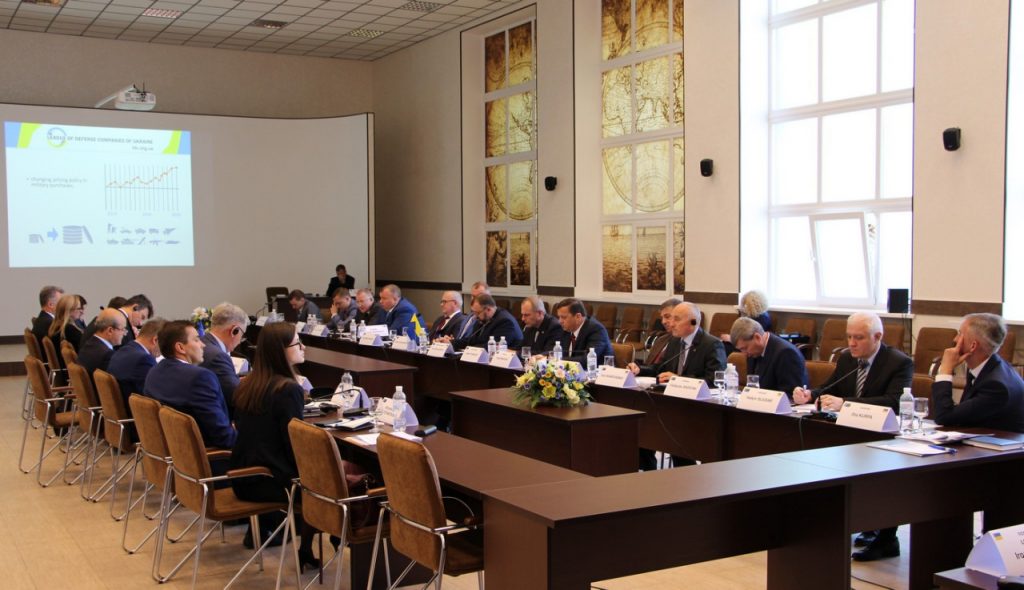 In general, during the meeting, the parties summarized the results of defense and technical cooperation, agreed on the priority steps to deepen the cooperation in order to achieve the technical compatibility of the Armed Forces of Ukraine in the short term and, with a view to optimizing further work, agreed and approved an updated Road Map of Ukraine-NATO for defense and technical cooperation .
The next day, delegations from NATO and Ukraine visited Telekart-Device (associate member of the League), where they became acquainted with the material base and production facilities of this enterprise.
As representatives of the Alliance, as well as representatives of the Ministry of Defense of Ukraine, highly appreciated the potential of the "Telekart-device", in particular, developed by telecards with samples of command-and-staff machines equipped with modern communications, automation and personal computers.