LLC «LEGPROM-ALLIANCE»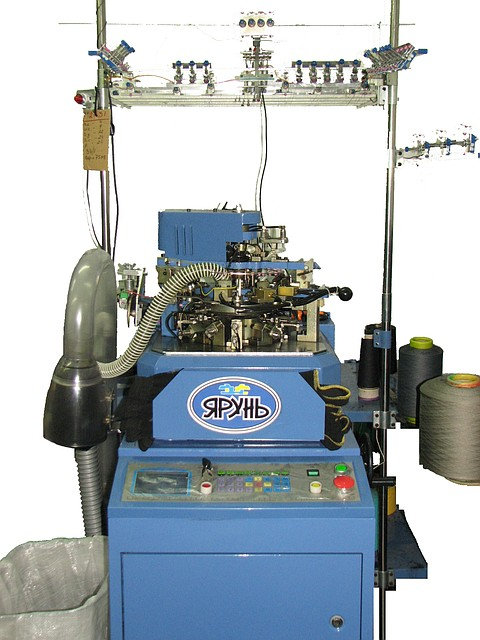 LLC «LEGPROM-ALLIANCE» (ТМ «Yarun'») оffers automatic machines for the production of socks.
Technical characteristics: cylinder diameter – 3.75 inches, number of needles – 144, 156 and 168.
The company carries out design, installation and commissioning works, carries out training of personnel and provides warranty service for a term – one calendar year with free replacement of elements and nodes. In case of impossibility to carry out routine work at the place of the requirement and the presence of defects related to the manufacture of equipment, a free replacement from the warehouse in the city of Kiev is carried out. Post-warranty "support" and "support" in the part of the repair kit and spare parts, consumables and software will be provided directly in the cities of Lviv, Zhytomyr and Kharkiv.