«OMEGA CONSULTING GRОUP»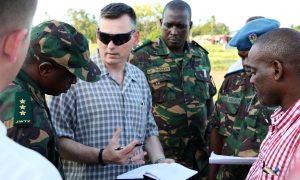 Omega Consulting Group is a global products and service company, focused on solutions to support and enhance law enforcement, homeland security, and counter terrorism capabilities. Omega Consulting Group provides a diverse portfolio of security, safety, and defense products and services to commercial and government organizations worldwide. Our business activities are organized into seven operating divisions: Sea, Air, Land, Legal, Intelligence, Defence and Training.
Our products and services address a large and growing worldwide market comprised of governments, militaries, corporations and individuals seeking to more effectively protect and preserve lives and assets. We have developed state-of-the-art production, testing, and training facilities that are integral to our ability to exceed the stringent performance and quality assurance standards mandated by our customers.
Defence division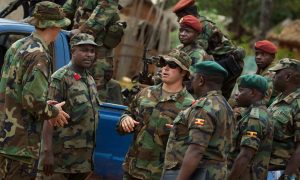 OCG's Defence division provide expert programs, consulting services, and other assistance to Ukrainian and foreign governments as well as to private clients by identifying and implementing solutions to operational and security challenges. Our company has extensive experience in training and operating in complex and diverse third-world environments and combat zones at strategic, operational and tactical levels.
We seek to provide training for local armed forces, generating a transfer of our skills which enables client governments to become self-supporting, after the withdrawal of our personnel on the conclusion of the contract. Omega Consulting Group is capable of very rapid deployments, and operates in a cost effective manner. We can also deploy our "Proactive Engagement Teams" that could be hired to meet emergent or existing security requirements for client needs overseas. Our teams are ready to conduct stabilization efforts, defensive and offensive small group operations, asset protection and recovery, and emergency personnel withdrawal.
Omega Consulting Group, is an authorized privately-owned intermediary company, which is engaged in foreign economic activities for export and import of military and special-purpose products and services.
Our key skills:
• Military grade special operations
• Direct actions in non-permissive environments
• Unconventional / Irregular / Hybrid Warfare
• Counter-terrorism operations
• Offensive counter-drug operations
• HUMINT
• SIGINT
• Specialized tactical training
• Military consulting
Intelligence division
Total Intel is the answer to those complex and often fast-breaking requirements. We provide a one-stop service able to meet all the intelligence, operational and security needs required by today's global business environment. From this unique perspective, Omega Consulting Group sheds light on aspects of intelligence that escape the wider news media, such as secret diplomacy, covert operations or emerging conflicts. In an ever-changing world, Omega Consulting Group provides the keys to a clearer understanding of the moves made by intelligence services, corporate intelligence firms and lobby groups.
Our Services Include:
• Business intelligence
• Country profiling
• Due diligence
• Economic & Socio-Economic analysis
• Emerging market intelligence
• Geopolitical risk analysis
• Global threat intelligence
• Intelligence gathering and analysis
• Intelligence solutions
• Investment intelligence
• Market research intelligence
• Risk forecasting
• Special projects (detailed information is available upon request)
Training division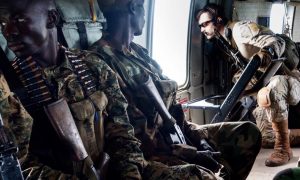 STC Octagon is the tactical training arm of Omega Consulting Group, the preeminent international provider of tactical/combat training, threat vulnerability assessments of sensitive sites, and Special Operations curriculum design. We have spent the last several years training both domestic and international clients ranging from Law Enforcement agencies, Defense Forces, and other Security Forces in the fight against terror. We pride ourselves in the fact that we remain recent and relevant in current day tactics and techniques that our Special Operators and Anti-Terror Forces use and deploy on a daily basis. We cover stills ranging from basic marksmanship to the most exotic special operations missions.
STC Octagon also offers consulting services to help define and build your product based on mission requirements including functionality and durability.
We will create a test and evaluation process based on your functional and environmental requirements. We understand the extreme range of stressors that your product will be exposed to in an operational environment and can help you develop modes of testing that will produce meaningful evaluation criteria. It is ok for products to fail during this process.
Testing your equipment to failure in our hands will give you the feedback you need to make sure it stands up when it's in the hands of those whose lives depend on it.